Indexing
Certificate of State Registration: КВ №2657, 02 June 1997; KB №12097-968 ПР, 14 Dec 2006.
The journal was registered by the State Committee for information policy, television and radio broadcasting of Ukraine in 02.06.1997.
In accordance with the decision of the Presidium of All-Ukrainian Certification Commission (№ 1-05/5 dated 01.07.2010, № 1159) the journal "Radio Electronics & Informatics" was included in the List of the scientific specialized periodicals of Ukraine where the results of dissertations for PhD and Dr. of Sc. in Technical and Mathematical Sciences may be published.
Radioelectronics & Informatics Journal is abstracted in international and national abstractig journals and scientometric databases, and also placed to the digital archives and libraries with a free on-line access, which are listed below.
Google Scholar

Index Copernicus

Information base about scientific journals (Poland).
V. I. Vernadsky National Library of Ukraine (NBUV)

Scientific periodic journals of Ukraine
INTERNATIONAL IDENTIFIER FOR SERIALS
AND OTHER CONTINUING RESOURCES, IN THE ELECTRONIC AND PRINT WORLD
ISSN
http://www.issn.org/
http://journal-index.org/ISSN-validator/issn-validator.php
Open electronic catalog of scientific periodicals (Russia)
Perechen-izdaniy.ru

http://perechen-izdaniy.ru/entity/radioelektronika-i-informatika
OAJI (Open Academic Journals Index)
http://oaji.net/journal-detail.html?number=2084
Scholar Steer
International base of scientific journals (USA)
SIS (Scientific Indexing Services)


http://sindexs.org/JournalList.aspx?ID=1766
International scientometric base.
CYBERLENINKA
Scientific Electronic Library


http://cyberleninka.ru/
CiteFactor.org journals indexing

Directory indexing of international research journals
Technische Informationsbibliothek und Universitätsbibliothek Hannover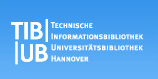 http://www.tib.uni-hannover.de/en.htm
I2OR Indexing Services && Evaluation of Publication Impact Factor